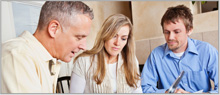 Accounting Services
As a small or mid-sized business owner you have more important things to do than to keep your own books… Read More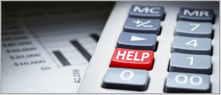 Tax Services
Our CPA firm specializes in all areas of tax return preparation, tax planning, IRS and state tax agency… Read More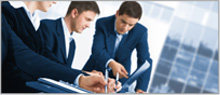 Business Consulting
Our professionals bring the highest technical skills to the table, in addition they offer real world experience… Read More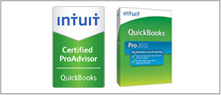 QuickBooks Services
We are Certified QuickBooks ProAdvisors. we provide support on all phases of QuickBooks to make your… Read More
Welcome To

Sonny & Company, CPA

We are an Orange County CPA firm. We believe in the value of relationships. We view every client relationship like a partnership, and truly believe that our success is a result of your success.

We provide a full range of accounting, bookkeeping, tax, financial advisory, and consulting services that support some of Southern California's most successful and entrepreneurial companies. As your business advisor, we will help you make the best financial decisions, so you can continue to profit and grow.

We endeavor to continue to provide the highest quality professional service and guidance with affordable rates. Please feel free to contact us with any questions or comments you may have. We would love to hear from you. We pride ourselves on being proactive and responsive to our clients' inquiries and suggestions.
Certified Member Of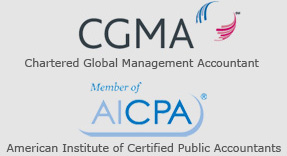 Start-Up a Business
We will assist you to make entity selection and formation. We will help you file the proper tax documents for federal and state, set up your bookkeeping system and work with you to set realistic financial goals for your business. We will also serve as a consultant.
Read More
Industries We Serve
Health care and health system
Printing, Restaurants
Real Estate
Private equity, venture capital,and hedge fund firms
Arts and cultural organizations
Professional services
Associations, membership and housing organizations
Publishing and Insurance
Physicians, medical groups, and Travel
Retail
Communications
Legal
Construction
Management consulting
Manufacturing and distribution
Dealerships
Marketing and Advertising
Non – Profit Organization
Great Services at Affordable Fees
We offer a free initial consultation. Please call us or fill in the form below. We will contact you immediately.
Part-Time CFO Services
Growing businesses often reach a point where they need professional financial advice, but can't afford a full time CFO or controller. We have the perfect solution for your company. Let us be your CFO. – Read More
We provide the financial insight and leadership you need. This allows you to spend more time growing the business and satisfying customers. Hiring us on part time basis is easier than hiring full time staff. – Read More