How Do Famous Youtube Stars Become Rich?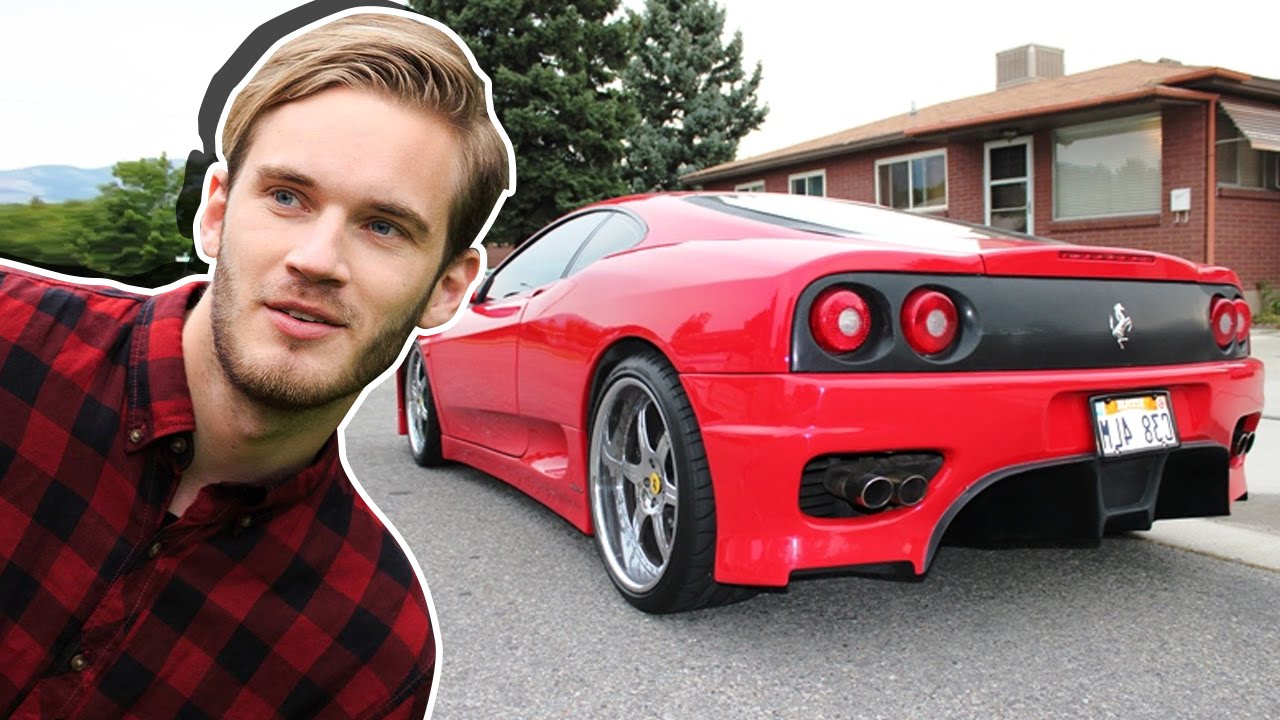 Do any of you guys know or heard of Pewdiepie? Or Psy, the guy who was famous for his famous youtube video, Gangnam Style? Although it seems that no one is talking about Psy these days, have you ever wondered how these youtube stars make their money?
Yeah, you probably knew that they make money from advertisements, but did you know that surprisingly, most youtubers who you think makes a bunch of money actually make less than you think? Plus, advertisements are not their only source of income.
But first, let's list out the top 10 earners of annual income: (based on socialblade.com)
1)      DisneyCollectorBR: Generates $1.5 – $23.4 million annually
2)      PewDiePie: Generates $1.2 – $18.9 million annually
3)      LittleBabyBum: Generates $845,500 – $13.5 million annually
4)      Stampylonghead: Generates $698,100 – $11.2 million annually
5)      Popularmmos: Generates $750,900 – $12 million annually
6)      Blucollection: Generates $720,700 – $11.5 million annually
7)      Disneycartoys: Generates $642,700 – $10.3 million annually
8)      MarkiPlierGame: Generates $588,400 – $9.4 million annually
9)      TheDiamondMinecart: Generates $603,000 – $9.6 million annually
10)   Jacksepticeye: Generates $568,300 – $9.1 million annually
To tell you the truth, I thought PewDiePie was number 1 in this list, given that he has been all over the news and social media recently. Initially, I always thought that PewDiePie had all of the viewers compared to the other viewers, however, I know for a fact that every youtube audience who watch a particular youtuber will most likely watch another star in relation to the previous star's content.
HOW ARE THESE YOUTUBER'S RANKED?
According to Damon Beres of Huffington Post, Social Blade, which is a statistical website used to track social media user's monetary income and analysis, determines which are the most relevant in terms of ranking. The website undergoes a process where it actively looks at how active a user or youtube channel has been recently, as well as how many people react and comment on their youtube channels, as well as how people subscribe to their channels. However, it gets pretty complicated from there: Social Blade measures the earnings of a youtube channel based on the earnings generated for "every thousand ad views" however these earnings greatly vary due to a complex concept known as CPMs. CPMs or cost per thousand views vary greatly because of "the many factors that would affect it, like what country their audience is based in, how many views are from mobile, how many of their viewers have Adblock, etc." (Beres, Huffington Post) All of these factors affect the earnings of these youtube channels.
THE MONEY THEY MAKE
So where is this money coming from exactly? Well, there are two sources of income that Youtubers receive currently.
1)      Ad Revenue Share: Ads that are placed before or during the video, Youtube shares revenue with the creator of that content.
2)      Native Brand Integration: Apps like Hollyfy connect Youtube creators with marketers interested in working with them.
According to Erik Norgaard of Quora, he explains that content creators appeal to a large market (subscribers of the channel/ views) or a defined niche market (people who are interested in certain things only like: gaming, sports, tech, etc.). The combination of shared ad revenue from Youtube and the number of interested brands on Hollyfy can help generate additional revenue.
BUT WHAT IS HOLLYFY?
Hollyfy connects entertainment and brands. For instance, they mostly connect with entertainment creators (youtube stars) make more money for their production. They also help brands get embedded in content the audience will pay attention to. What they mean by that is: Let's take the Coca-cola brand and PewdiePie, they will ask Pewdiepie to wear a Coca-cola shirt while he delivers his content to his audience. The point of this venture is to bring awareness of the Coca-cola brand, and also hope that the audience would buy more of the Coca-cola because PewDiePie is wearing a Coca-cola shirt, that is one of the tactics they use to increase brand recognition. However, this is a great website to consider, as if you are looking to gain additional revenue, you can create an account with them, and they will guarantee that you will see growth in the content that you deliver.
All in all, I personally believe that these youtubers are doing a great job delivering content while helping businesses grow. As long as they keep their audience entertained, there is nothing wrong with these stars making huge amounts of money.