Look At How Shaq became a Successful Business Man!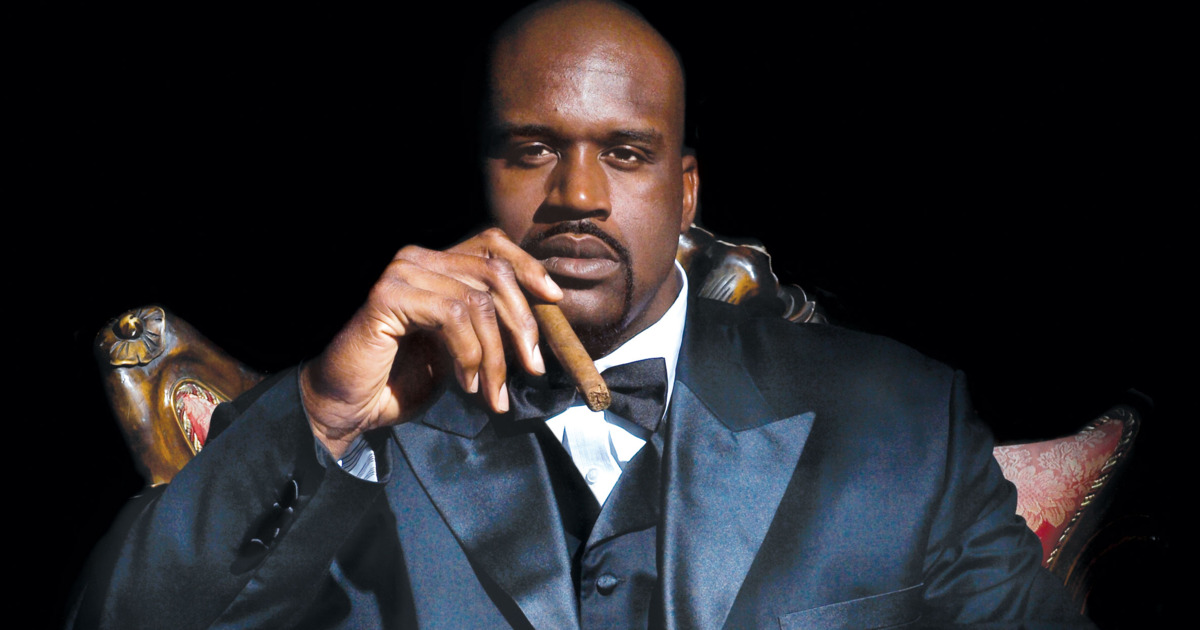 We all know who Shaquille O'Neal is; the notorious 7 foot 1 inch basketball player who has been playing in the NBA League for 19 years! 
When we were all watching him play in the court, we probably all never thought that this guy would make it BIG in the business world. We probably all wondered what this man was going to do when he retires from basketball at some point during his basketball career.
Well guess what… This man has made it, and he is probably more successful than most people in the world! In fact, he even already made a name for himself out there before he even retired as a "media personality and commentator."
Wanna know how much Shaq is worth today?
According to The Richest Mag, his estimated worth is a whopping number of more than a quarter of a BILLION dollars! (More than $350 million to be exact)  That's insane! Well, of course, along with his earnings from his long-playing career in basketball.
WHAT HE DID AFTER HIS RETIREMENT FROM THE NBA
Shaq has been venturing off into many different aspects of business, and actively looking to find something that will not only peak his interest, but also find opportunities for growth in his earnings from NBA. Although he is still somewhat active in the media, he is also looking for ways to grow his money by investing his money carefully without exposure of his business activity in the media.
Most of us probably know that he owns restaurant franchises like 5 Guys, but do you know how many he actually owns?
If you guess a number less than 100, then you're just like most people! If not, good for you! He owns 155 different locations! Think about it, he owns 155 locations, he gets a percentage from each of the franchise's annual profits, and lets assume that each of these franchises roughly nets him about $150,000 per year. Now multiply that number times 155. What do you get? 150,000 x 155 = $23,250,000! Shaq is literally making $23 million annually! WOW! (You can buy lamboghinis left and right!)
Not only does he own these franchises, he also made deals with food companies like Fruity Pebbles, Muscle Milk, Vitamin Water, and AriZona Cream Soda. One thing that makes Shaq a great business man is his good ethics, he chose these companies because he actually consumes these products. This will make him more genuine as an actual human being rather than a robotic psychotic business bot.
We will not get into too much detail here, but some of the other business industries that you should know that he owns are very notable:
-          Fitness Franchises (Owns 40 24 Hour Fitness locations)
He even added his own style to the gyms for branding (Smart Move Shaq!)
-          Tech Investments (He invested in Google, before they went public! They were $85 per share in stocks, now they're over $700!)
-          Real Estate (Investing in real estate has been highly profitable for many athletes. He owns both residential and commercial properties that net him millions of dollars, not only that, he also likes to have fun while doing business, therefore he also owned nightclubs too in Vegas! How cool is that?!
Overall, Shaq is a very great example of a successful entrepreneur. Follow his example, you don't have to be a basketball player to reach this level of success, all it takes is your interests, drive, and determination to make it big in the business world!  
*Blog Based on Nat Berman's article from moneyinc.com*