How Wells Fargo Affected Investors Like Warren Buffett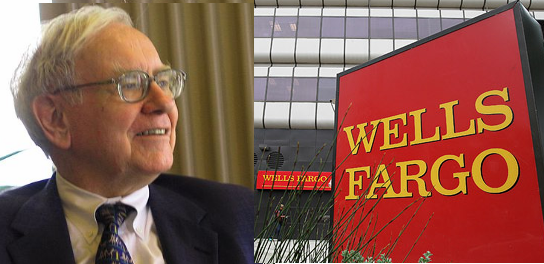 Wells Fargo has recently reached a $185 million settlement agreement with the bank. As we have said before in the last blog post about Wells Fargo, they have scammed thousands of their customers by opening unauthorized bank accounts and credit cards for them in order to obtain sales bonuses. Over the years, about 5,300 employees were involved in opening 1.5 million deposit accounts and applying for 565,000 credit cards without customer approval, according to a statement, from the federal agency. But Wells Fargo customer are not the only ones who lost out, particularly since the bank now agreed to pay them restitution.
One stakeholder who isn't getting his money back is Warren Buffett, the world's fourth richest man, who lost BIG AMOUNTS OF MONEY when the news of the scandal broke. His company, Berkshire Hathaway, is Wells Fargo biggest shareholder, (holding about 10% of Wells Fargo's shares) which means he lost A LOT of money when the stock tumbled 3.3% on Tuesday.
Over time, his personal fortune has dropped about $1.4 billion over the course of that one day, according to Bloomberg, as shares of his company also fell about 2%. Now, he has a total of $1.6 billion and is well on his way to losing even more money as Wells Fargo's shares percentage decreases even further.
Buffett is a famous long-term investor, and often jumps on companies that are being pushed down by the market. He quotes "Be fearful when others are greedy, be greedy when others are fearful." He also said "Lose money for the firm and I will be very understanding. Lose a shred of reputation for the firm, I will be ruthless." And in a span of two weeks, Wells Fargo has fulfilled both of them.
However, Buffett is not the only one. Global stocks are decreasing and the billionaires all over the world have been losing money since Friday. Bloomberg reported that Amancio Ortega, the founder of Zara clothing, has lost $3.3 billion over this period, Bill Gates, founder of Microsoft, lost $2.4 billion, and Jeff Bezos, founder of Amazon, lost $1.9 billion. Don't worry Buffett, you're not the only one who has to lose money.
**Article based on Emily Jane Fox's article on Vanity Fair**
**Article based on Lucinda Shen's article on Fortune Magazine**